Sustainable Printing
Choose an environmentally-responsible printing company for your next print run
We have adopted several procedures to minimise impact on the environment – and we're always monitoring our progress to identify new eco-friendly methods and areas of improvement.
FSC® Certification
As part of the Inprint Group, we are fully certified by the Forest Stewardship Council (or FSC®). The organisation tracks all paper materials from the forest to the consumer and products displaying the FSC® label are sourced from legitimately managed forests via reputable paper merchants.
An environmental statement is held for all our "house" stocks, and all waste paper is recycled by our specialist recycling partners.
For more information on the FSC label, visit the official FSC website.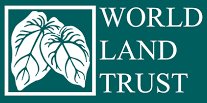 World Land Trust Member
As part of the Inprint Group, we are a World Land Trust Member. The WLT is an international conservational charity. It protects and sustains natural ecosystems whilst providing education and information to work towards a carbon-balanced commercial system.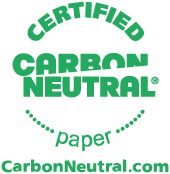 Carbon Neutral Paper
Choose from an extensive range of recycled paper stock, including biodegradable PVC banner material and carbon neutral paper certified by The CarbonNeutral Company – offering new ways of reducing the carbon impact of your marketing campaigns.
Our lithographic printing inks
Our lithographic printing inks are 100% vegetable-based, and all of our toner and ink cartridges are recycled.
We are also working hard to reduce our energy consumption and limit the use of harmful chemicals. Recently, we installed a new printing plate system that uses fewer chemicals and produces no waste water – in addition to using energy more efficiently.
Zero carbon deliveries
Parcel delivery is a major contributor to carbon emissions.
All product deliveries are fulfilled by our courier DPD Local, who are committed to offsetting carbon emissions via a combination of fuel-efficient driving, greater load capacities and the financing of cleaner energy solution – with no extra cost to the consumer.
To find out more about the company's commitment to carbon-neutral deliveries, visit the DPD website.