Box Sleeve Fastening Options
Choose taped or interlocking box sleeves to best suit your requirements.
Take a look at the pros and cons of both below.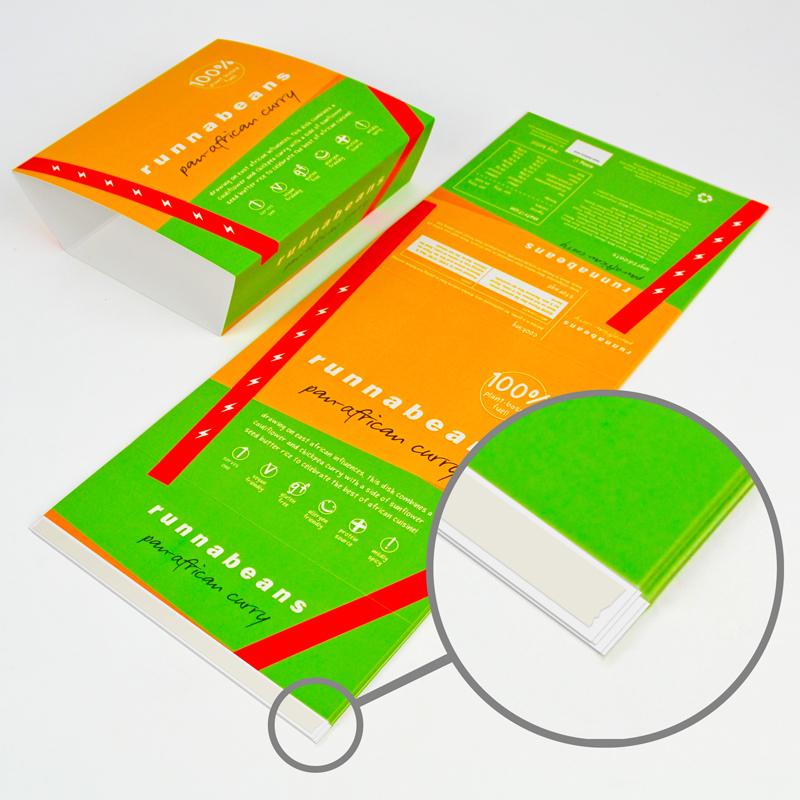 Taped Box Sleeves
Most of our box sleeve orders are taped; this is when a line of strong self adhesive tape is applied to the closing tab on the printed sleeves. The printed sleeves are supplied flat with tape pre-applied, so you can easily assemble your printed box sleeves, however they can also be stored flat for your convenience.
Pros of taped box sleeves
Taped boxes are cheaper for smaller quantities, as they are taped by hand.
Once taped into place, these boxes can't be undone easily without tearing the paper, so are a more permanent and stronger solution.
Your taped box sleeves will be supplied flat as standard – giving you easy storage.
These sleeves can also be supplied fully assembled (please contact us for pricing).
Cons of taped box sleeves
Taped box sleeves require a little bit of time to create as they are taped by hand.
You cannot disassemble and reuse taped printed sleeves.
Interlocking Box Sleeves
Interlocking box sleeves are created with tabs that lock into place to secure assembly. This is suitable for all box sleeves sizes and can be a faster way to add your sleeves to your product boxes.
Pros of interlocking box sleeves
Interlocking box sleeves are cheaper when going to larger quantities; the

die cutting

needed for the tabs starts to work out cheaper than hand taping the higher you go with the quantity.

Interlocking can be undone and laid flat again – allowing you to reuse your printed box sleeves time and time again.

Assembly is quick and simple.

Tabbed sleeves tend to lay flatter than taped sleeves when stacked, so are easier to store in bulk.
Cons of interlocking box sleeves
When reused, the box sleeve can lose aesthetic and become scruffy or bent over time. 

These sleeves can only be supplied flat – if you're looking for fully assembled sleeves, choose the taped option.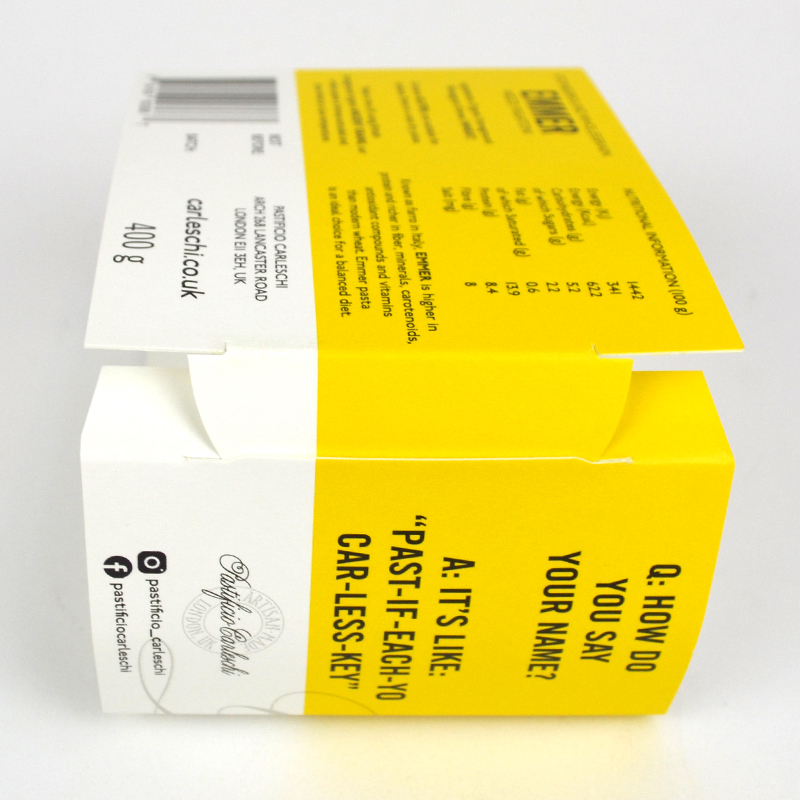 Order your sleeves online today.
With free UK Mainland delivery...